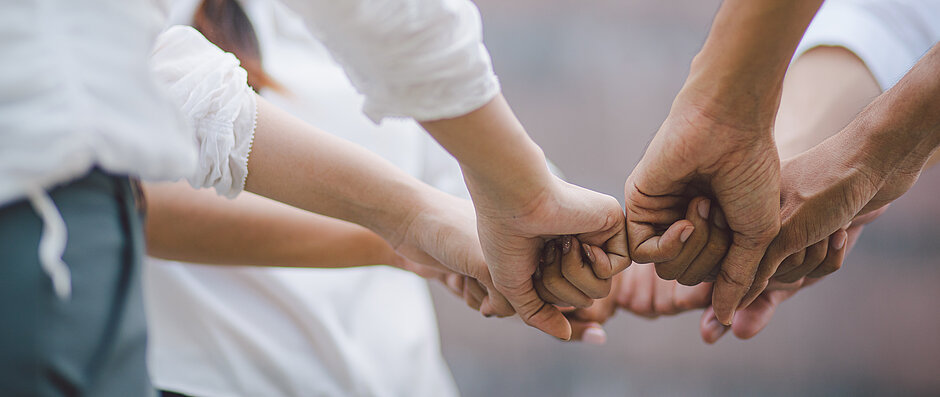 Creating great things together
As a growing tech company, we are constantly looking for people to strengthen our young team and contribute their expertise. Apply to us and take the opportunity to shape the future of the IoT in a flexible working environment. We offer space for creativity, innovation and self-realization.
At PHYSEC, fun and motivation are essential for a successful working environment.
As part of the PHYSEC team, you can expect a number of benefits:
Possibility to help shape the team right from the start and exciting (research) projects of your own.
Flexibility in working hours and home office possible
Regular team events, pizza & drinks
Flat hierarchy, short communication channels and "on a first-name basis" with everyone

Positive error culture & personal skills development training

Employee discounts & company pension scheme
By summarizing employee surveys, interviews and regular feedback discussions, a consistent picture of PHYSEC as an employer emerges, which can be described by four central aspects:
Above-average team cohesion
The possibility to make a big personal impact
Flat hierarchies and flexibility
Exciting tasks in an innovative company
Our interdisciplinary team consists of security engineers, security analysts, IT specialists, RF developers, marketing professionals, HR managers and finance experts.
With your application to PHYSEC you get the chance to become a part of a constantly growing company and to develop yourself further in a flexible working environment. Shape the future of the IoT with us as a part of the PHYSEC team.
Our Values, Vision & Mission
Our unique selling point is the unique combination and deep know-how in applied cryptography and communications engineering. Founded in April 2016, we have a vision to protect every IoT device in this world with our technology. PHYSEC is becoming the internationally recognized standard and foundational technology for all cyber-physical devices. We are IoT security pioneers and with IoTree we create the foundation for digital self-determination of companies and citizens as well as sustainable digitalization and added value in the Internet of Things.
FOR THIS PURPOSE, WE ARE GUIDED BY THREE VALUE CONCEPTS:

We are ambitious visionaries
We embrace the change
We will always support you
These three values are highlighted by our motto "Creating great things together".

The team is always our first priority, without compromise. Only together and through the individual contribution of every single employee do we become what PHYSEC is all about:
A successful scale-up company with exceptional team cohesion, an innovative mission and the opportunity to personally contribute in a big way. This makes PHYSEC unique and creates innovative security solutions for applications in the Internet of Things.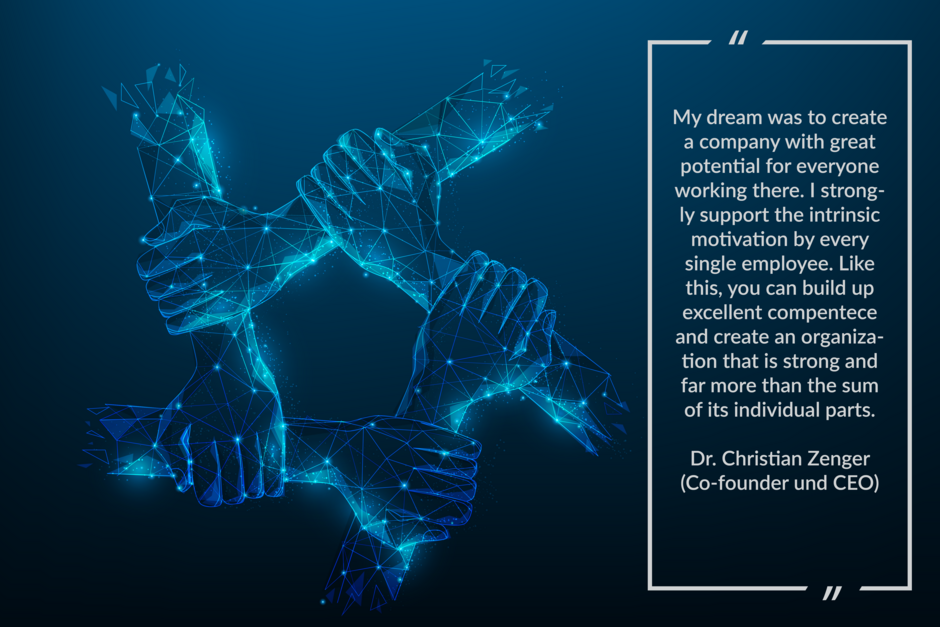 Innovation is always a teamwork
At PHYSEC, people are enthusiastic about what they do. You can feel it when you walk through the corridors, take a look at the labs, the offices or the digital channels. The employees are proud of what PHYSEC achieves as a company and of their individual contribution. They know what they personally contribute to the big picture.
Everyone is committed to moving the company forward. Due to flat communication structures, we work directly together and thus create many points of contact for mutual learning and growth. It is an inspiring working environment in which highly motivated people with a wide variety of skills, talents and perspectives meet and work together on significant solutions of our time.
Andreas Rex
"To me, the unique thing is how much you can see and how many different areas you can actively participate in and contribute to. You can really make a difference and always may suggest improvements any time you have a good idea."
Andreas Rex
Head of Application Software & UX
Abdullah Ahmad
"At PHYSEC, I get to apply interdisciplinary engineering to address real-world challenges. The collaborative atmosphere and supportive management makes working here enjoyable."
Abdullah Ahmad
Product Manager
Julia Kordon
"Our company is a place where trust is at the core, allowing you to take the lead and grow. The great team spirit makes coming to work a joy, and you can always rely on PHYSEC for consistent support, both in your career and personal journey."
Julia Kordon
HR Manager