Trusted by over 50 clients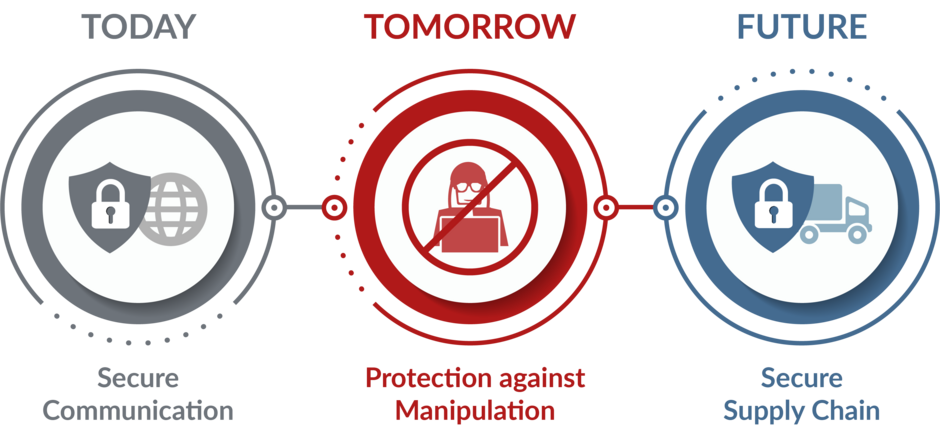 Your professional and innovative partner for embedded security
Secure communication between IoT device and digital service platform is the decisive factor for the sustainable and scalable digitalisation of your products on the Internet of Things today. In the future, tamper protection for IoT devices and supply chain security verification will also be important issues. Whether you are CRITIS company or company that operates with personal data (healthcare, smart home, etc.), PHYSEC takes care of IoT security, allowing you to fully focus on your business.
Stadtwerke Göttingen Service
"The cooperation with PHYSEC is a great enrichment for us. The continuous support and the direct exchange enable us to digitize the metering system quickly and reliably. PHYSEC's comprehensive understanding of its IoTree® platform has led to the creation, implementation and further development of the Heat Efficiency Package."
Municipal Utilities
Goettingen AG
Stadtwerke Göttingen IoTree
"Connecting remotely readable heat meters to PHYSEC's IoTree® platform enabled us to significantly reduce average flow and return temperatures and volume flow in our district heating networks. These optimizations result in high annual cost savings."
Municipal Utilities
Goettingen AG
Secunet Security Networks AG
"In the future of loT and edge computing, it will be more and more difficult to ensure that physical assets are protected by their operational environment. So we clearly see the need for a self-defending system based on PHYSEC's innovative surveillance technology."
Secunet Security Networks AG
Learn more about our services
IoTree® is a best-in-class software that enables companies to collect and analyze real-world data, allowing for process optimization.
As a result of PHYSEC's deep technological research, SEAL offers advantages to any business engaged in securing physical assets.
Our LoRaWAN® Starter Project provides an opportunity to set up LoRaWAN® network quickly and efficiently.